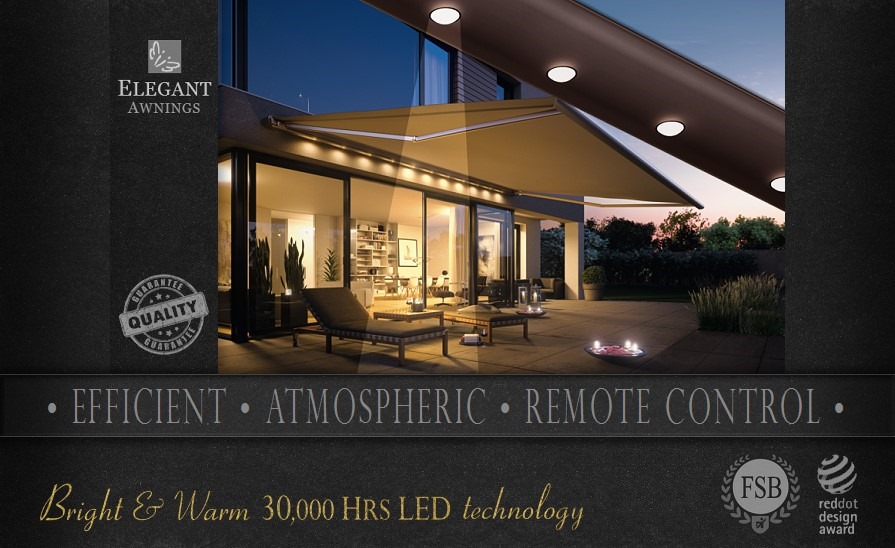 Patio awnings with lights add extra luxury and purpose to your patio environment; our awnings with lights offer continued use after the sun goes down. And it needn't stop at quiet nights alone; with lights your awning creates the perfect environment for outdoor entertaining, all year round. Plan gatherings without fear of rain - party guests can spill out onto your patio regardless of showers.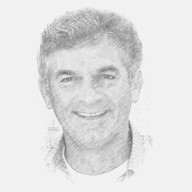 The awning lights have made a big difference creating an inviting place for evening drinks and barbecues

Just imagine how wonderful it would be to spend even more time enjoying your patio living space; able to sit out late into the evenings, enjoying a glass of wine, a barbecue, or even full alfresco dining in covered and illuminated comfort. With our awnings with lights you can!

Patio Awnings with Lights
Saint-Tropez illume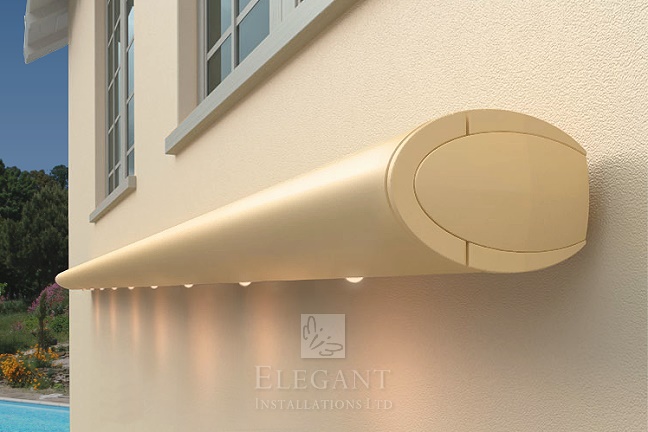 The Saint Tropez illume patio awning comes with LED lights built-in and a high level of engineering. Rubber water seals close its casing tight, including spring-closing side cheeks for its end caps, while further features include strong drop-forged arm joints.
With lights inset across the width of its wall casing, all within a timelessly classic, oval shaped design, these innovative patio awnings make a strong and stylish statement. View awning dimensions.
Enquire for a similar project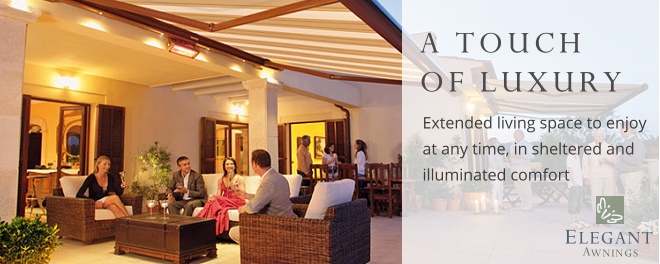 • More Awnings with Lights •
Markise E6900 with lights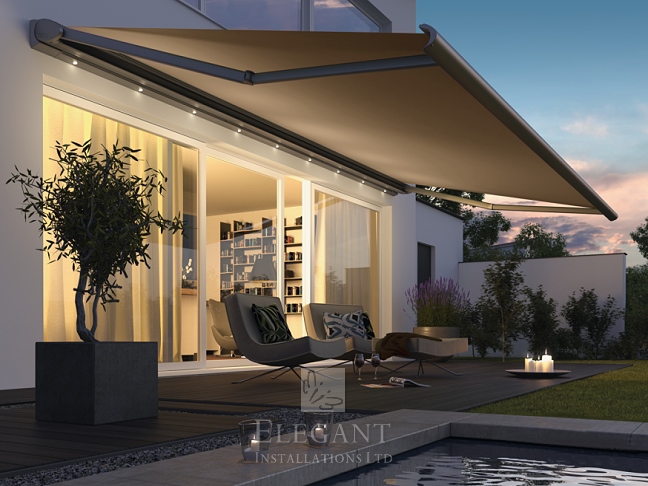 With compact, slimline design, our Markise E6900 with lights adds a stylish statement to any modern home. The highly contemporary oval shape has its strength increased using a torsion resistant roller tube; making this end-fix awning a chic yet durable quality choice.
Quiet in operation they feel as sophisticated to use as they look. Ideal for medium patio requirements up to a 3m outward projection.
Enquire for a similar project
Markiza Ultima with lights
Featuring many aspects of premium build quality our Ultima awnings with lights offer quality, size and longevity. Its strong casing cassette box fits flush to your patio wall and is itself highly resistant to year round conditions. A clever LED lights bar spans its entire front profile, illuminating the canopy during evenings.
Having arm joints cut from a single solid block of aluminium, for greater strength, plus an all quality metal construction, designed to last, Markiza Ultima with lights makes a proud, dependable addition to any patio.
Enquire for a similar project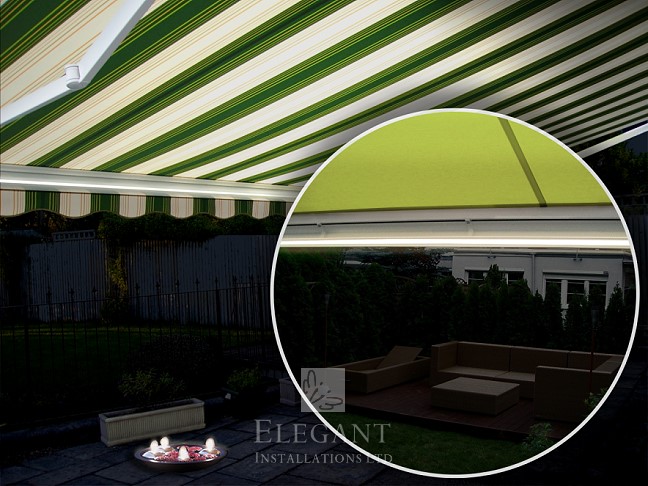 LuxusHaus illume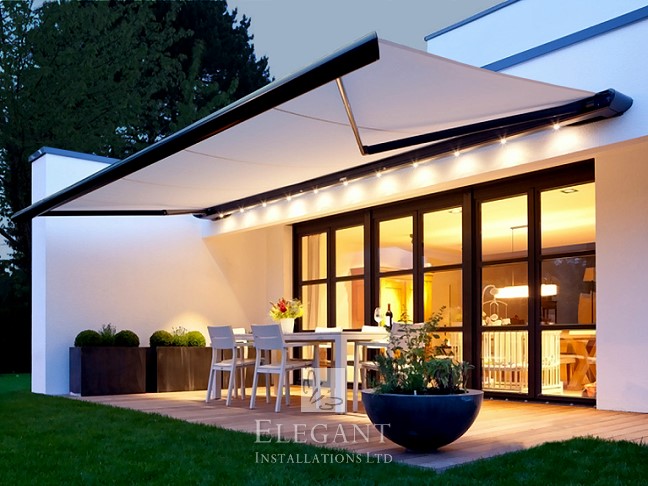 This designer awning with lights is styled with an ultra modern, purist look. Technically advanced, and quality built for high strength, its rounded cassette casing enjoys a unique, mitred corner design, all mechanical parts concealed from view.
Further features include long life arms, with a 10 year warranty, plus a unique Optimum-Flow fabric system maintaining perfect tension and positioning of the textile. With outward projections up to 4m our LuxusHaus is fit for the grandest or largest patio.
Enquire for a similar project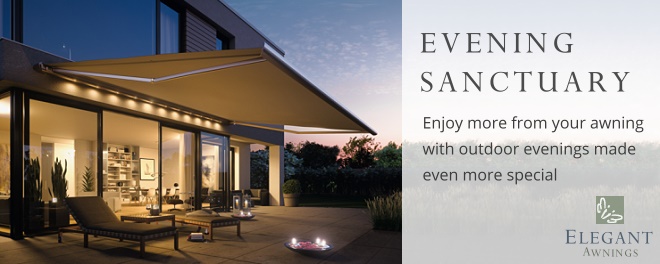 Patio Heater Lights

Also see our infra red quartz fire-glow lights emitting comfortable evening warmth
Patio Awning Heaters


I wanted to let you know how very pleased we are with our awning, already we are using it far more than expected. The engineering looks excellent and its whole appearance quite 'Elegant'.

Mr Finniss

Read more Testimonials